Spruce up Entire Look of a House by Using Tempered Glass Display Shelving
June 24, 2020 at 08:55 PM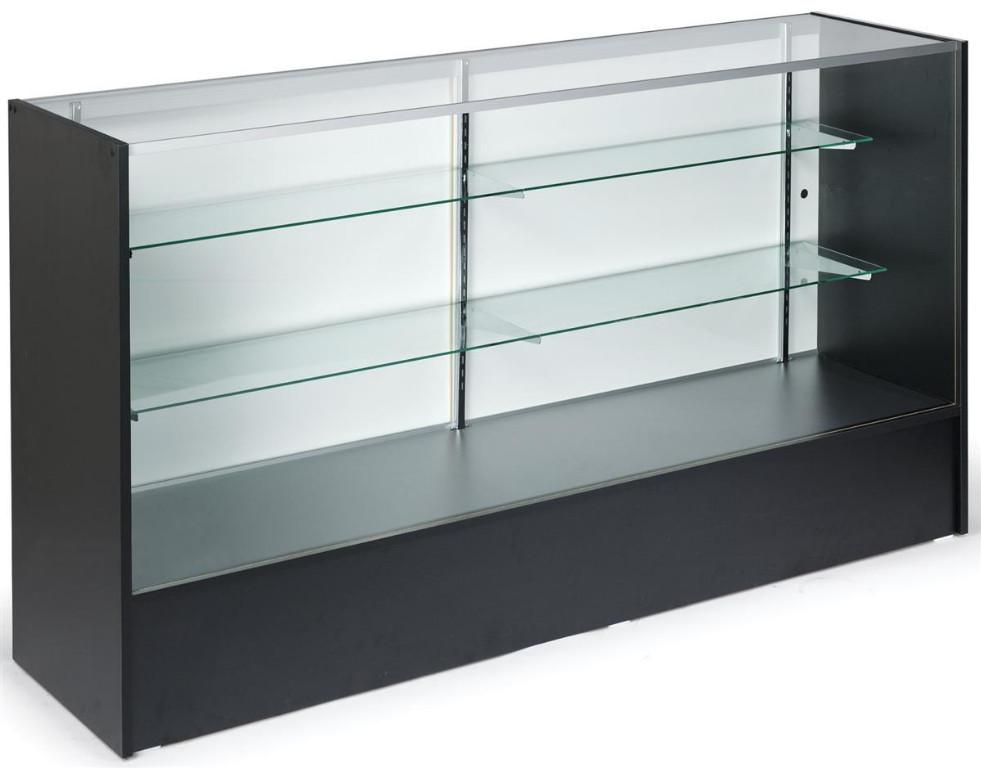 If you are thinking to decorate every nook and corner of your house with tempered glass display shelving, it is a wise idea. The glass shelves are transparent and seamlessly blend with both modern and vintage interiors. The tempered glass shelves are more durable than glass shelves and make a versatile choice for showcasing artwork, pictures, crockery and other utility items in different sections of a house. Some other advantages of using these shelves are easy availability in various sizes and styles, easy to clean with soft cotton cloth, space-efficient and cost-effective.
The tempered glass display shelving units are common in retail stores but their versatility is making room in a residential space also. Let's explore some of the unique ideas to decorate your house with tempered glass display shelving units purchased online from Canada based retail store.
Living Room
The Living room is the heart and soul of a house. It is a place, which gets the maximum attention from visitors. This is the main reason homeowners decorate this place with vibrant artefacts and showpieces. If you have a small living room, go ahead with wall-mounted tempered glass shelves as they are space-efficient, look classy and ideal to display small artefacts. You can purchase a free-standing unit if space is no constraint for displaying a mesmerizing collection of unique vases, artefacts, pottery or glassware. Placing a chrome finishing tempered glass display unit in your adjoining bar area will add a unique appeal and charm to the living room. If you want to store your curios and souvenirs, purchase minimalistic designed and modern looking tempered glass display cabinets in unusual shapes.
Kitchen
For chefs and food lovers, a kitchen is favourite place in the entire house as they spend the majority of the time in this area. Don't be shy of giving a unique appeal to your kitchen by using wall-mounted tempered glass display shelving. Glass shelving is an ideal choice for the kitchen as it is airy and lightweight. You can use them for placing your expensive crockery in an organized manner. The transparent glass cabinets look mesmerizing, offer a plethora of storage space and do not obstruct the beautiful view of adjoining spaces. People can create a partition between dining and kitchen by using glass shelving as they look extremely chic and functional also. You will often find hanging glass shelves as a common part of a commercial kitchen. These shelves act as additional storage spaces and also used for decorative purposes.
Bedrooms
Another interesting location in a house is a bedroom where can you use beautiful and durable tempered glass display cabinets surprisingly. If you are an avid reader, you might love flaunting your "not-to-miss" book collection on a beautiful bookshelf. Books placed on a stylish tempered glass display shelving add a touch of elegance to a bedroom. You can even showcase your high-end collection of branded bags and other accessories by placing them on walk-in closets adorned with glass shelving. Try to utilize your wall spaces creatively by displaying family photographs placed on wall-mounted glass shelves. Create a unique display by mixing and matching different shelf sizes and placing them at different heights.

Washrooms:
Add life to your dull looking washrooms by adding different styles and sizes of tempered glass display shelving. The professional interior designers believe that glass shelving offers a new lease of life to the bright spaces and add symmetry if placed on either side of a shower. If you are looking for ways to brighten up your dark bathroom, add transparent and white-colored glass display for keeping essential toiletry items like soaps, brushes, etc.
There are few points important to remember if you are planning to purchase tempered glass display shelving units from a Canada based online store. These pointers are:
Not all glass shelving looks transparent. So, go for transparent glasses only as they look stylish and elegant.

As you are using see-through glass shelves for displaying things, it is necessary to always keep them in an organized manner to create a clean look.
So, revamp the entire look of your house by using free-standing and wall-mounted Tempered Glass Display Shelving and cabinets in different sizes and styles. As per your requirements, you can even place a customized order for these glass display shelving units.