4 Amazing Benefits of Displaying Merchandise on Tempered Glass Display Shelving
August 24, 2020 at 08:25 PM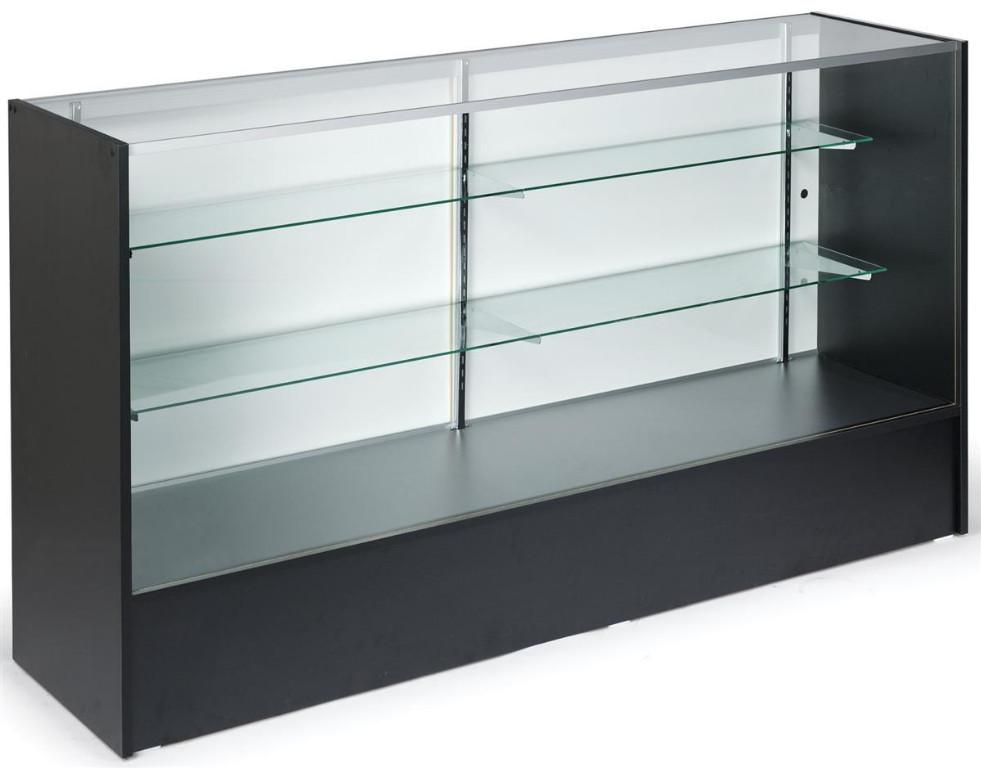 If you own a small gift store and willing to showcase your merchandise on aesthetically appealing yet functional fixture, Tempered glass display shelving can solve the desired purpose. Glass shelves are one of the best and the most elegant choices for displaying collectibles, souvenirs and high-end gifts in a retail store, offices or home. Require greater handling and care than usual wood and steel fixtures, any merchandise placed on the glass shelving unit grabs eyeballs of customers instantly. It is a no brainer to understand that glass shelves look extremely beautiful. The thin and transparent glass increases the value of any merchandise. This is one of the main reasons that retailers are realizing the importance of glass shelves and using them for showcasing their expensive and the most sought-after merchandise.
There are many other benefits of using tempered glass shelves. Some of them are:
Clear View Without Handling: In Canada, it is easy to find tempered glass display shelving units in various sizes. One wall, two walls and three walls are some of the common choices for retailers. A glass shelve fitted on one wall two and three walls are in rectangular, triangular and in square shape respectively. Whatever medium you choose, every item is easy to view from all angles on glass shelves without requiring any effort on the handling part.
Be Creative with Lighting Effects: It is not possible to install just one lighting fixture over a series of wooden fixture for creating a "WOW" effect. It is because the wood is an opaque material. This is where glass fixtures gain a competitive edge. The tempered glass shelves installed with LED lights brighten up any room or space in a magical manner. Glass is a transparent material that allows light to pass through it. This creates a beautiful effect and enhances the look of the placed content. So, simply use decorative lighting over a series of glass shelves and see the magic of wondrous under-lighting effect.
Durable and Easy to Maintain Fixture: Many retailers overlook the importance of glass fixture due to its fragile nature. A few years back, this was true also when glass shelves feature regular or annealed glasses. Of late, the demand is increasing for tempered glass shelves. These shelves undertake several chemical and thermal treatments for increased durability. Unlike regular glasses, the edges are smooth and polished that do not leave any cut if touched unintentionally. So, it is a proven fact that tempered glass display shelves are durable, resilient and 100% safe to use both in residential and commercial settings. They are easy to install on walls or board by using glass shelf brackets. The glass shelves are low-maintenance fixtures that are easy to clean with micro-fiber cloth and glass cleaning solution.
Versatility: Versatility is one character that every retail store fixture does not offer but glass shelves are exception. The tempered glass shelving units in Canada come in spectacular shapes, colors and sizes that it is almost impossible to choose the one as per your requirement. Moreover, these display shelves are durable also, thus retailers can use them for placing both delicate and bulky merchandise. If you go by the basics of the retail industry, highlight the best and the most expensive merchandise on the glass shelves. Reason being, customers always believe that the items displayed on glass shelves are delicate and expensive. Thus, they automatically become cautious while handing it and are ready to splurge more.
So, if you have tried scores of visual merchandising strategies in your retail store and unable to get the desired results with any of them, be ready to experiment with tempered glass display shelves. These shelves have a mass appeal and are hard to ignore while placed on any nook and corner of the store. While using them, take care of the following factors:
Try to place colorful objects on the shelves to increase their appeal.
If you are fixing the glass shelves on wall, place them either at the eye-level or a little higher.
If you are using free-standing fixture, place them at a center of the store so that customers get a clear view of the placed contents from all angles.
For getting the best collection of tempered glass display shelves in various sizes and styles, we are here to help you.