6 Mistakes to Avoid with Retail Store Display Shelving and Design
August 17, 2020 at 06:47 PM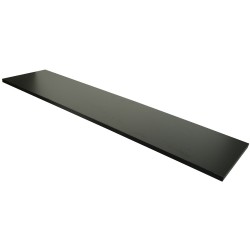 Some retailers feel that the success of any store solely depends upon the right product selection. It is a true statement but to a certain extent only. Indubitably, good product selection plays a vital role to get shoppers inside your brick and mortar store but one bad shopping experience may hamper the sales and reputation of your business adversely. Thus, retailers need to pay equal attention to ensure that every customer, who walks in, leave the store with satisfactory shopping experience. For this, showcasing your merchandise in a browser-friendly and attractive manner is of paramount importance.
Now, the question arises how to accomplish it? Let's understand this with an example. For instance, an apparel retail store is using display shelving for displaying its merchandise, so the retailer should avoid doing these display mistakes.
Awkward Flow of Traffic: A retailer is using high quality, durable and stylish retail store shelving systems for showcasing the merchandise but he has not pay attention towards smooth flow of traffic. He has arranged these shelving systems on uneven or twisted paths making shopping an overall uncomfortable experience for shoppers. Thus, shoppers will not feel like browsing the merchandise and they will simply leave the store without making any purchase.
Lack of Display Scheme: Using too many shelving systems or racks of different sizes and wooden or shiny material will distract customers. They will not feel like browsing the merchandise. Thus, it is important to decide a display scheme of your store or one section and stick to it. For instance, retailers can decide to use retail store shelving systems of wooden material for men's wear and shiny material for kids' clothes and so on. This creates unison and allows a customer to relate your merchandise with the theme and shop with an ease.
Displaying Too Much Products Together: As a retailer, you have displayed different varieties of merchandise together. But, believe it, it will not help them. It will give a cluttered look to the display and eventually confuse customers. Customers look for varieties that help them in making the purchase decision. So, if you display t-shirt, shirt, shorts and trousers at one shelving system, it gives an impression that you have a limited stock of shirt and t-shirt. Therefore, display only one or two kind of merchandise on one retail store display shelving in your Canada based store but offer customers a variety by keeping different sizes and colors together.
Product Reachability: You have stocked your shelving with merchandise but placed at a higher height. Do you think customers will able to pick them? Never. It is easy to guess that when customer will not able to pick them, the chances are less that they will purchase them. So, always keep your products within the reachable height.
Bad Lighting: Intrinsic factor like bad lighting affect the comfort level of shoppers and may not create an inviting experience for them. So, make it a point to place lights at the right height and position so that it will accentuate your merchandise and do not cause any discomfort to shoppers.
Over Advertising: Too many signage boards or advertising slogan may not impress customers. The golden rule says, never do too much advertising inside your brick and mortar store. Place only one or two signage with limited yet catchy content
Important Guidelines for Creating Impressive Display
If possible, change the positions of retail store shelving system often so that your store always gives a fresh and new look. And new and fresh look keeps customers engaged for the long time.

Purchase shelving system based on space availability in your store. Never go for larger items if your store has a limited space.

If required, large stores can take the help of professionals for designing their store layout or for selecting the right kind of Retail store shelving system.
To conclude, every retailer needs to take care of many other factors beside product selection to keep sales coming. He should avoid making fundamental mistakes like poor lighting, cluttered merchandise, too much product on one shelving system, etc. These factors affect the comfort level of customers and they do not feel like returning the store. Using right kind of fixtures for highlighting your merchandise and placing them strategically helps in improving sales as well as customers' shopping experience in every kind of retail establishment.